Please contact us to inquire about weekly classes as scheduling may change!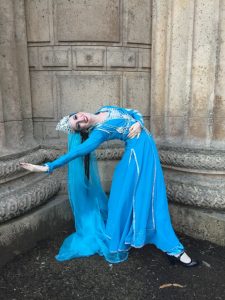 Spring 2018 Session "Dances of Tajikistan"
Central Asia  – this once remote region of the world maintains a deep connection to dance in all its secular and spiritual forms. Come learn the beautiful dance styles of Tajikistan with master artist Natalie Nayun. Natalie has studied dances from the Middle East for over 16 years and dances from Central Asia for over nine years. Her passion for dance began when she was 14 and has only gotten stronger as she continues to learn the many styles that make up this vast region of the world. She is lucky enough to have studied dance in her travels to Tajikistan, Turkey, and Oman. Her hope is to share the beauty in these regions of the world through dance.
To learn more about Natalie, follow her website!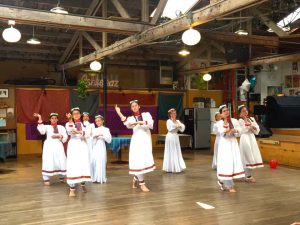 This is a beginner's level class for youth ages 7-17
This 6-class session will take place on the following dates:

Monday's /April 16, 23, 30, May 7, 14 / 5:15-6:30 PM
Final Class held on Friday, May 18 / 4:30-6:00 PM

All classes take place at the historic Ashkenaz World Music & Dance Center in Berkeley
During this 6-class session, dancers will learn basic traditional Tajik dance steps and have two opportunities to perform what they learn for family and friends:

Final class – May 18 at 5:00 pm
35th Annual Berkeley Himalayan Fair on May 19 or 20th (Date TBD)